News
M&G Real Estate appoints CO-RE to progress multi-million pound redevelopment of 247 Tottenham Court Road
M&G Real Estate appoints CO-RE to progress multi-million pound redevelopment of 247 Tottenham Court Road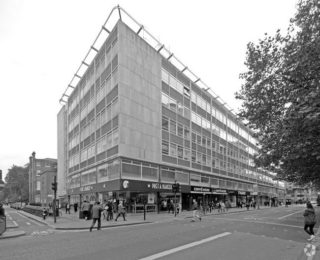 London, 5 April 2019 – M&G Real Estate, one of the UK's largest property investors, has appointed a development manager to progress major redevelopment plans for its 80,000 sq ft office holding at 247Tottenham Court Road.
CO—RE, the Central London specialist in delivering large-scale, complex assets, has been instructed to progress plans for a comprehensive redevelopment to create an office-led mixed used scheme.
With potential tenants broadening their search from core West End to the wider Soho and Fitzrovia submarkets, and the arrival of Crossrail a three-minute walk away, M&G Real Estate is seeking to maximise rental growth potential and deliver high quality, flexible office space in this underserved submarket.
Philip Vaughan, Director of Development and Construction at M&G Real Estate, comments:
"Now is the right time to progress plans for this site to respond to the changing market and a shifting occupier profile in this part of London. With CO—RE now on board, we look forward to progressing our plans."
David Ainsworth, Chief Executive of CO—RE adds: "247 Tottenham Court Road's exceptional location and strong potential for providing a mix of high-end uses makes it the perfect site for redevelopment. We're very excited to be working with M&G Real Estate in bringing to the scheme our collaborative approach that champions great design and delivers long term value."