News
Japan's Mitsubishi Estate with development manager CO—RE have bought ITV's 45-year-home on London's South Bank
Japan's Mitsubishi Estates with development manager Co-re have bought ITV's 45-year-home on London's South Bank, it has been confirmed, in a deal first revealed by CoStar News on October 7.
In a stock market announcement, ITV this evening said that it had exchanged contracts for the sale of the London Television Centre on the South Bank to Mitsubishi Estate London Limited in an all-cash transaction for £145.6m. Completion is expected to occur by the end of November.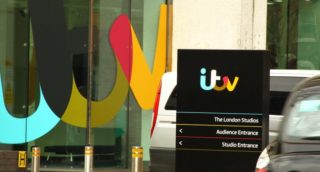 In 2014, ITV established a Pension Funding Partnership with the Trustees backed by The London Television Centre which resulted in the assets of Section A of the defined benefit pension scheme being increased by £50m. Part of the proceeds of the sale of the South Bank site, net of tax and fees, will be used to replace the asset security, and the remaining sale proceeds used to reduce ITV's net debt, the famous broadcaster said.
Yuichiro Shioda, managing director and CEO of Mitsubishi Estate London, said in a statement supplied to CoStar News in response: "The size and South Bank location of this site present a unique opportunity to create something that is truly a destination in its own right. While our exact plans for the site are still being finalised, we will be working towards a scheme that contributes to both the local community and cultural focus the area enjoys, and will be seeking an open dialogue throughout with Lambeth Council.
Read more here https://bit.ly/2qEtASK