News
CoStar Interview: CO—RE - Re-thinking London Offices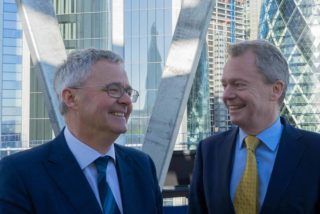 As CO-RE Chief Executive David Ainsworth works in his Central London office planning major property schemes that will teem with life five years out, he knows what's needed today to re-energise the heart of the city*.
Workers need to return to their offices to re-create the vibrancy and idea generation that existed before the lockdown designed to slow the spread of the coronavirus.
"You've got to get the adrenaline going again," Ainsworth said in an interview, "because that's how businesses grow."
"I have found I am better in the room talking with people and it is so important to keep industry wheels turning. People are feeling frustrated about not being back in the office though I think in larger companies many are wary of saying too much about that, especially younger people," Ainsworth said. "It is not as efficient overall as it was before this began."
Read the full article here: