Projects
6 Bevis Marks EC3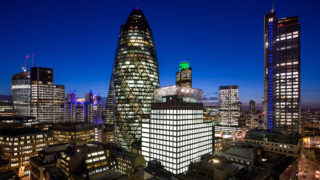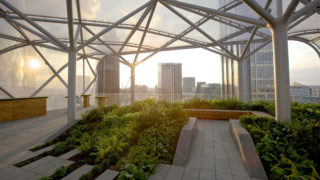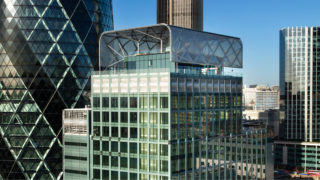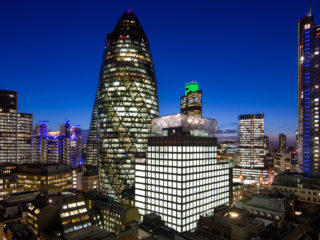 Having negotiated and secured a successful planning consent that doubled the net area of the building, CO—RE completed this 170,000 sq ft scheme, which features a distinctive ETFE-covered roof terrace affording panoramic views of the City.
This sustainable redevelopment was over 80% more efficient than the previous building, achieving a BREEAM rating of 'excellent'. It utilises 50% of the original building's mass, resulting in a tight build programme and reduced ground risks. CO—RE's innovative approach to construction solutions also saw the first ever 3D-printed permanent building elements for a UK building being commissioned, in the form of tree-shaped columns that support and provide drainage for the ETFE-covered roof.
The dual entry reception and new link bridge to St Mary Axe plaza improved access to Lloyds and have proved extremely popular with tenants.